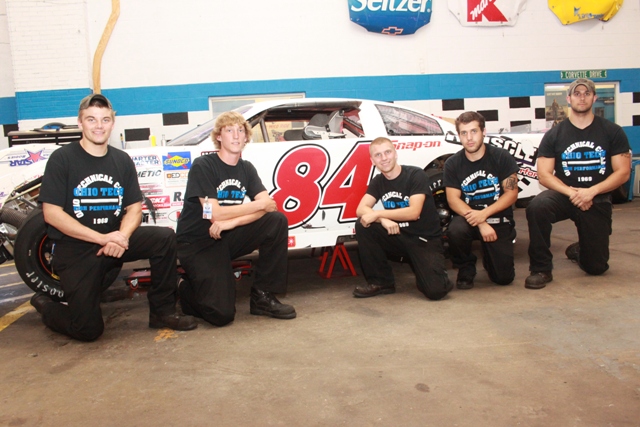 Photo Caption: Ohio Technical College High Performance and Racing student and racer Vern Fagerberg poses with his OTC pit crew (from L to R): Brandon Gable, Conrad Rothenburger, Vern Fagerberg, Andre Capocasa and Vinnie Buccini.
Not Pictured: James Seeley.
CLEVELAND, Ohio - Vern Fagerberg, a student in Ohio Technical College's High Performance and Racing program, is in his fifth year of racing his number '84' limited late model stock car in the late model feature event at Rockford Speedway in Rockford, Ill. The late model feature event is run on a quarter-mile, high-banked, asphalt race track and is part of the NASCAR Whelen All-American Series.
---
This article was posted to the website on July 21st, 2011
In categories:
Click to view all related content in that category